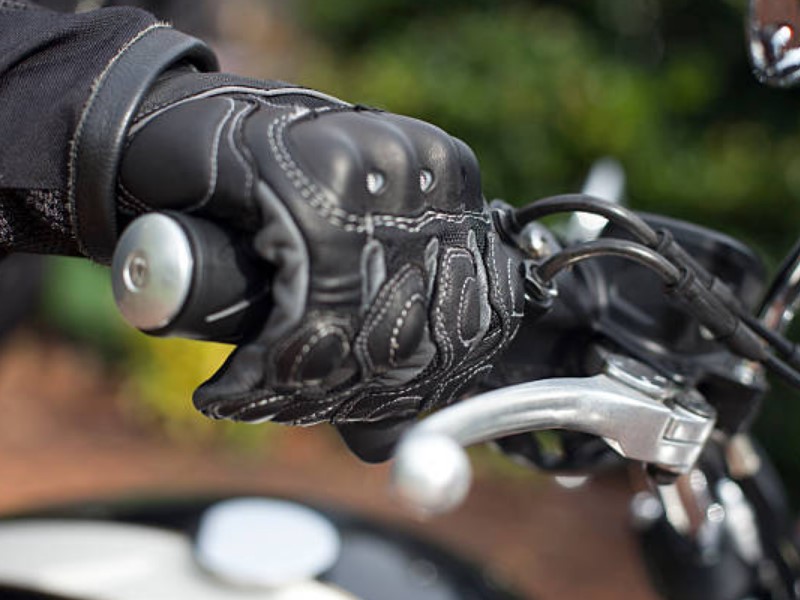 Beginners Guide for Buying Motorcycling Gloves
Getting the right and best pair of motorcycling gloves goes beyond a matter of protection alone. Your gloves serve as your main contact point every time you are out for a ride on your motorcycle. Wearing the right gloves ensures better comfort, thus keeping you safer at the same time.
This is why you should never underestimate the impact of gloves on your riding experience. If you are shopping for riding gloves, you have to be familiar first with the different types you can choose from.
Why Wear Motorcycling Gloves
Some riders, especially beginners, don't realize the importance of wearing gloves every time they are riding their bikes. But after several rides, they learn how much protection they need. Riding gloves don't only look great but also protect from wind blasts and motorcycle vibrations. 
Also, if you end up involved in an unfortunate crash, the first thing you will do is to use your hands to catch yourself as a natural gut reaction. You can go 20, 30, or more than 60 miles per hour when riding your motorcycle so when a crash happens, your hands will bear the brunt of the damage.
If you are still skeptical, try to run as fast as you can and throw yourself on the ground and brace yourself using your hands. Your hands will end up bloody and scraped and this is only if you are at running speed. Thus, always make it a point to wear motorcycling gloves!
Dirt Gloves
If you are riding motocross or any other off-road discipline, you have four primary points of contact: your buttocks, your inner leg, your feet, and of course, your hands. These four points have one main function, and that is to help you retain your grip. This is why it is important to protect these four points. And out of these four points, your feet and hands are no doubt the most critical. 
Your hands got so many things to do when during dirt rides. They are not only in charge of brakes and throttle, but they also need to ensure that you stay in contact with your contact. Every time you ride hard over rough terrain and catch colossal air, there is a significant grip level required.
Your next pair of dirt bike gloves should endure the dirt track's rigors. They should also ward off the worst of bad elements and motivate you to push faster and harder.
Gauntlet Gloves
Gauntlet gloves typically use more materials and provide more protection because they offer additional coverage around your wrist.
These riding gloves don't only offer crash protection because they provide greater seasonality as well. They are also typically the preferred choice if you are riding when there is inclement weather. Due to this feature, it is common for this particular glove category to have more thermal and waterproof options.
Below are some of the different types of gauntlet gloves available on the market right now:
ADV or Touring Gloves
These gloves usually have a more relaxed and comfortable full gauntlet design. These may be made of mesh, textile, leather, or a combination of these three. They often offer less serious protection than race gloves to ensure better comfort during long rides. Most of these gloves are also waterproof with the gauntlet design further adding to the weatherproofing.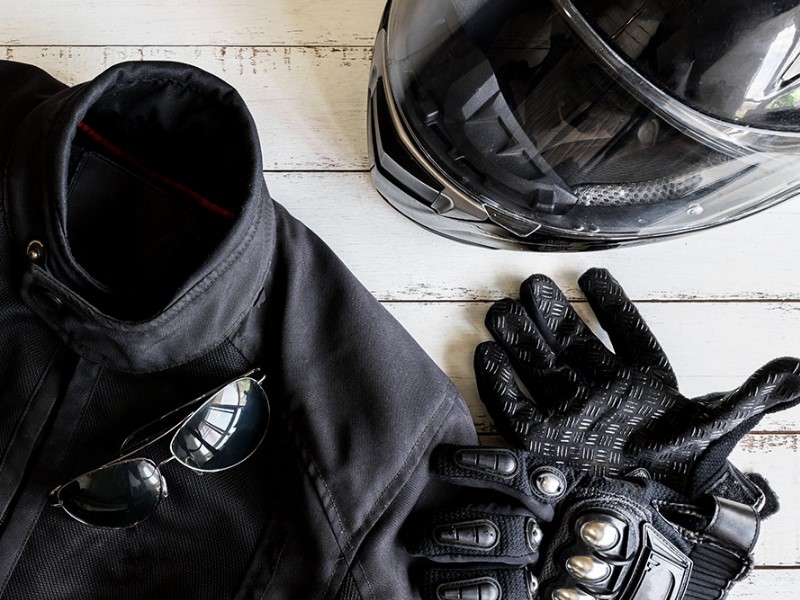 Winter Gloves
Winter gloves use a textile main construction and also feature a thermal liner and waterproof member or a combination of these two. You can often see the proprietary waterproofing technology of the manufacturer. Since gauntlet gloves are worn on top of the jacket sleeve to prevent water and wind from seeping into the jacket, these winter gloves are usually a full gauntlet design to offer maximum protection from the elements.
Race Gloves
All manufacturers make it a point to put lots of effort into the design and development of race gloves because of the demands they motorcycling gloves have to endure combined with the constant exposure to the elements they get.
These race gloves are often full gauntlets as mandated by track day providers. These gloves also have serious protection and armor for safety during high-speed crashes. These gloves often have thin palms to ensure better throttle control and plenty of ventilation every time you want to push your hardest.
Full leather race gloves are often made from a combination of goat and cow hide or even kangaroo skin. The back part of the glove is often made of tough cowhide where the tactile feel and dexterity are less critical. While goatskin is less resistant to crashes compared to cowhide, it provides better levels of feel for controls, which makes it more suitable for the glove's palms. 
It is also common to find kangaroo leather used on the palm of more premium race gloves. Kangaroo leather offers exceptional dexterity and makes you feel the controls of the bike while providing the same level of protection just like goatskin.
Race gloves also provide additional protection and reinforcement. You can expect to find an additional leather layer around the palm's heel and the hand's outer side. Hard plastic sliders are used on the palm areas as well to help lessen the most common injuries to the wrist while your hands are exposed.
Many race gloves use carbon or plastic backed by a thin foam layer for comfort to protect your knuckles from impact. 
Short Cuff Gloves
Short cuff gloves are the best way to go if you often commute to the office or do mostly street riding. Based on its name, short cuff gloves have a shorter cuff that is easy to wear and remove, offers extreme comfort, and is low profile. 
Short cuff gloves are often worn under the jacket so these are best used during summer when you need all the airflow you can get running up your sleeves. 
You can now find different options for short-cuff motorcycling gloves to cater to all kinds of protection, performance, and comfort needs. It depends on when you ride and your unique riding style.
From ther same Category: