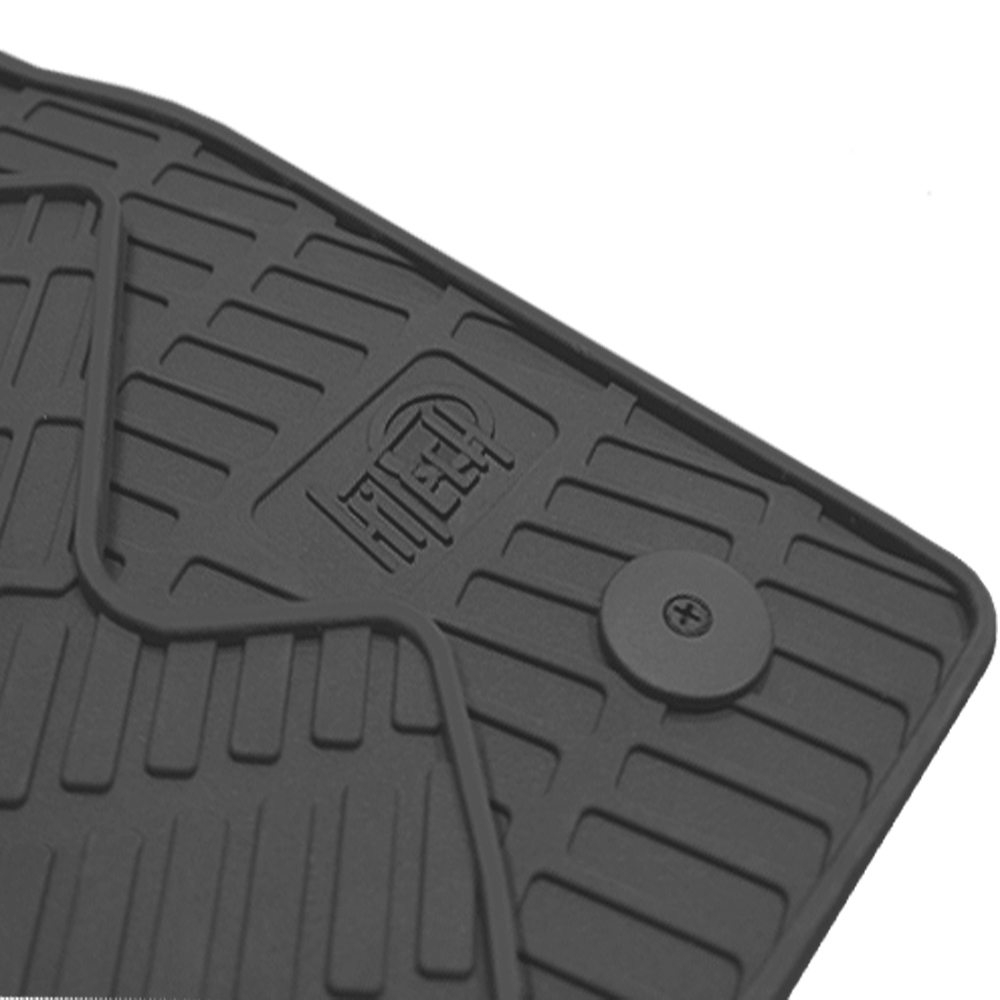 Rubber mats, a car accessory that makes all the difference
Today rubber mats have become almost an indispensable part of every car. We are usually able to choose between two types of mats, depending on the material used for its production. Both have their advantages and disadvantages, but most people today decide to buy rubber ones for the inside of their car.
Rubber mats are easy to clean and it is the one car accessory that can be found in almost every car out here. They are often a part of the equipment obtained when buying a new car. This way companies that sell cars advertise themselves because these car mats have their logo already stamped on them and since they are offered as a gift to the buyer many people use these mats because it saves them the extra expense of having to buy new car mats.
Many new car owners however choose to buy new mats, according to their own needs. Although car mats come in two forms: rubber or textile, buyers usually go for the rubber ones because it has a lot of advantages compared to textile mats.
Materials used for the production of mats and their advantages
Rubber car mats keep your car clean and are an excellent addition to your car. They will easily accumulate dirt that gathers up inside your car when ever you enter it, and later it is very easy to clean it. When choosing between rubber and textile mats, many prefer the ones made from rubber because they are so much easier to clean.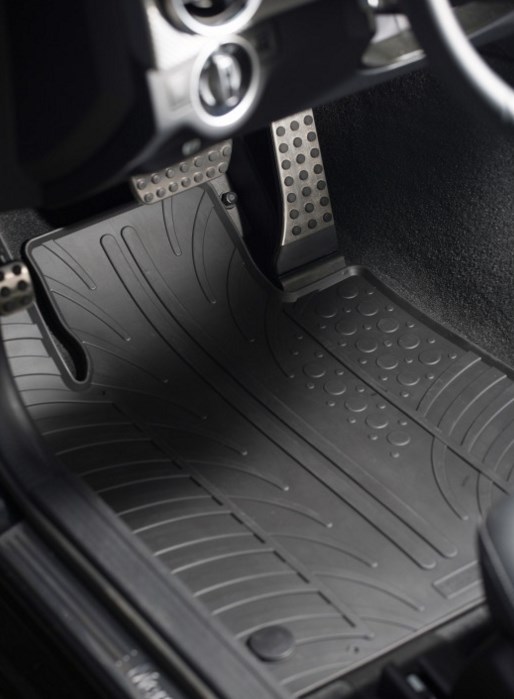 Rubber mats main and basic advantage that makes customers buy this type of mats is maintenance. They are a lot easier to maintain than textile mats. Dirt would just stick to them but it is sufficient to simply wash it away. They are water resistant so any kind of leakage inside the car will not cause permanent damage. If we want to turn them on the other side and clean them more thoroughly , a combination of a shampoo and water will help. A more powerful force such as a jet of water will be powerful enough to clean any stain no matter how dried up.
Furthermore, the mats are made of rubber that is resistant to all weather conditions. This means that it will not bend or damage regardless of the weather outside or a very low or high temperature inside the vehicle. Also, the rubber used in the production of this type of mats does not contain any harmful substances which is a very beneficial factor for your health and the health of everyone who use the vehicle.
Setting the mat is very simple. In most vehicles it is enough just to place them on the floor. Some mats have the bottom with the anti-slip surface. Some vehicles include suppositories which are used to attach the mat. Some cars have small hooks on the driver's and passenger side that serve to attach mats on them and thus prevent slipping. Regardless of whether you bought the attached version or not, the padding under the mat is non-slipery on both versions so you can be sure that it will not move while driving and you and other people in the car will be safe.
Price ranges
Rubber mats can be found in a different price ranges. It mainly depends on the quality of the synthetic rubber from which they are made. The most expensive versions are made of the highest quality rubber which is very elastic and does not change its shape even after a lot of use.
Also, this kind of rubber does not release any kind of odor. In cheaper versions, during the summer months when the temperatures get very high, the smell that the mat of inferior quality can emit may be very strong.  Also, with cheaper versions and due to very low temperatures in winter the rubber mat may break. Therefore, it is better to buy quality mats because it is one of the car accessories that you will not have to change any time soon. Cars without mats are more prone to corrosion and so the fact that they reduce the possibilities of corrosion is also another advantage.
Rubber mats on the market today
Rubber mats can be found in a large number of specialized shops with car parts, but also in many other major stores and in gas stations. It is possible to buy a standard and a custom made mat. The second one is slightly more expensive, but not without reason.
A standard mat can be placed in absolutely any car, though sometimes the size of it does not fit fully and perfectly. This can lead to the mat sometimes touching the accelerator , which can be dangerous or a little twist can be created on the mat because of lack of space. But if you want to make sure that the mats flawlessly fit into your car, you can choose to purchase a custom car mat. They are adapted to a specific manufacturer, which means that you will be absolutely sure that the mat you bought will be the best fit for your car. These mats have also been created exactly for your individual needs and are tailored for each car brand which offers many advantages, safety being the major one.
Rubber mats are purchased mainly in sets of 4 parts. Thus, in the set you get a mat for the driver and front passenger seat and the two mats for the rear seats. Some contain rubber plugs which can be pinned to the appropriate place in the car, if your car offers such option. They come mostly in black color and can easily fit into the interior of your car.
Therefore, if you are searching for a high-quality rubber mat for your car, consider buying a custom made mat because it will offer you more simplicity and safety inside your vehicle. Not only that but you will get excellent quality and you will be sure that the mat will completely fit your car. The price will be slightly higher than for the standard kind of mat, but they will justify their price with their durability and the ease of maintenance.