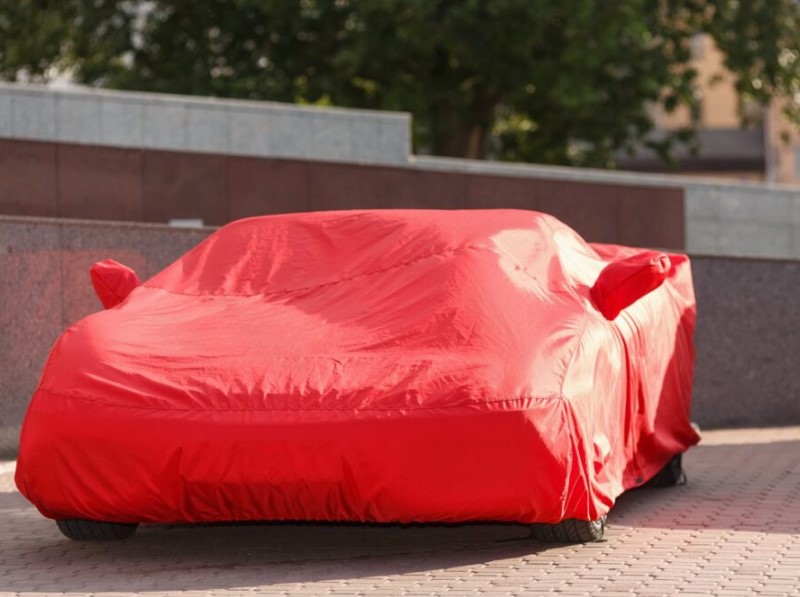 Hail, I'm not afraid of you! And neither is my car
When we think of great natural disasters, tornadoes, hurricanes, and earthquakes come to mind.
However, there is another type of storm that causes millions of euros in damage to crops and properties every year: hail. So how can you prevent yourself from losing a large sum of money to this common calamity? By equipping yourself with an anti-hail car cover.
Anti-hail car cover: what it is and how it works
If you don't have access to a covered parking spot, you can consider building a temporary shelter. Local shopping malls, for example, usually have Semi-Rigid Covers that you can anchor to the house, building a shelter to use occasionally to protect your car. Our advice, however, is to use a specific anti-hail car cover. But what is this anti-hail car cover? Also referred to as car hail protection, it is a kind of blanket designed to limit hail damage. The cover can be placed over the windshield, hood, and other exterior components of your car. Once in place, the cover protects your car from hail that could otherwise cause dents and other damage to the vehicle. Is there only one type? Of course not!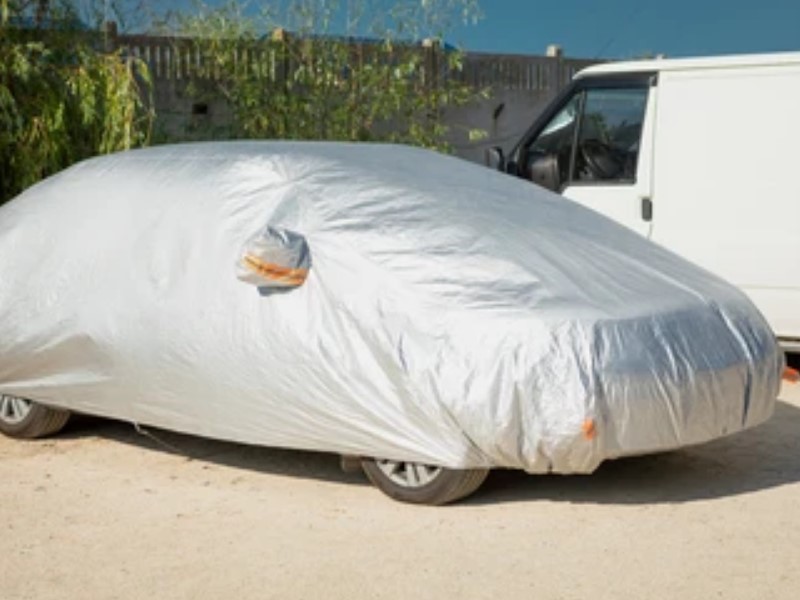 What anti-hail car cover options are available?
There are four types of car covers for hail protection:
1. The Umbrella Car Tent
A car sunshade tent is generally constructed of fiberglass and is used for heavy duty. These types of tents are made to withstand winds of up to 30mph. They are also easy to install and remove and are usually equipped with anti-theft technology.
Car umbrella tents are very popular hail protection covers as they are portable and can be installed virtually anywhere your vehicle is parked. However, a car sunshade awning does not cover an entire car. So if you choose this option, you may want to pair it with another car hail protection.
2. The anti-hail car cover
You can purchase a tailor-made car cover that adapts to the shape of your vehicle. The cover uses rubber bands to ensure it stays in place during a hailstorm. And you can pack this system up and take it with you wherever you go.
Most bespoke car covers are made with multiple layers of strong and durable fabric. However, not all car covers of this type are designed to prevent hail damage. In fact, many covers only offer protection from UV rays and dirt.
3. Portable carport
A weatherproof portable carport offers incredible durability compared to other hail car cover options. Carports can protect your car during light to medium hailstorms. Also, as a typical carport weighs around 50kg, they are unlikely to fly away in a storm.
Portable carports offer exceptional hail protection, but can be more expensive than other car hail protection devices.
4. Inflatable car cover
With an inflatable car cover, you can hold your vehicle in a bubble.
The cover uses fans to keep the air moving and produce a tough bubble that surrounds your car.
As long as the cover fans are running, your car will be protected from hail damage.
Inflatable car covers tend to work well in light to heavy hailstorms.
What is the best anti-hail car cover?
The obvious answer to this question does not include any of the options described so far. The best option, the 100% safe one, is obviously a usual garage where we can store our vehicle. Among the options described, however, we can say that our favorite, for a question of value for money, safety and flexibility is the pure anti-hail car cover.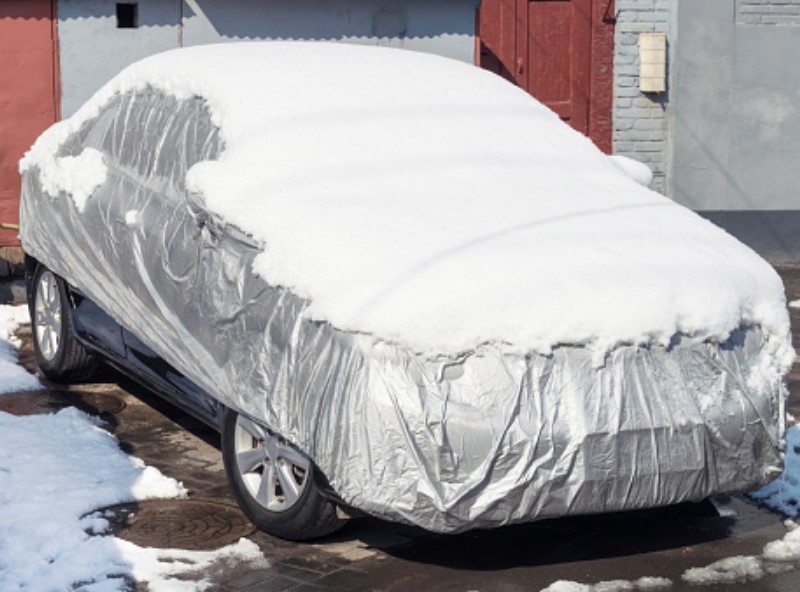 The different layers that build the padding of this system do not weigh much and make it easily transportable and storable, without taking up too much space or making us weary. In addition, this type of system is also washable despite being waterproof, which allows us to keep mold and mildew away in case of prolonged use during particularly humid periods.
We, therefore, choose to strongly recommend an anti-hail car cover. Whether it is universal or custom-made, we leave it to you to decide!
From ther same Category: