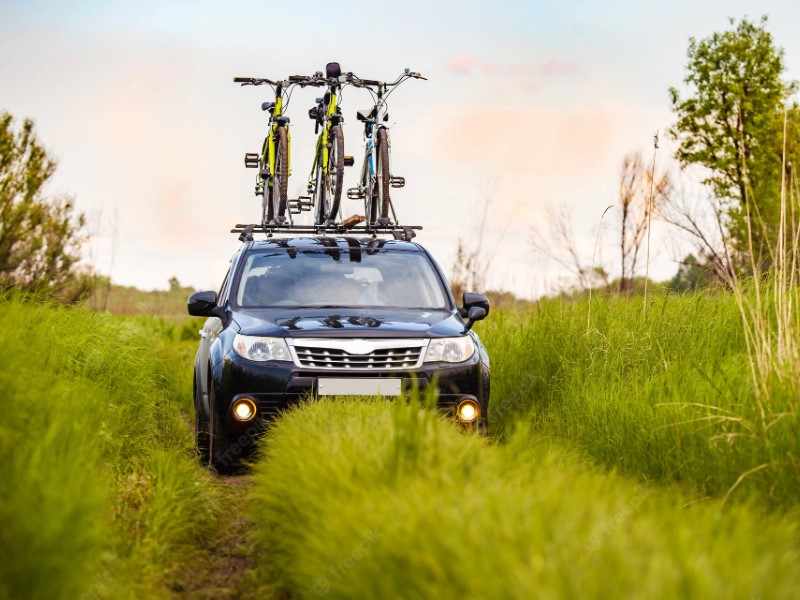 Less Bulk in the Passenger Compartment of Your Car
There are four main questions to consider before buying a roof rack. And luckily there are only four! Let's take a quick look at each of the questions you should ask yourself before discussing what are the main parts of car roof racks and the features you should pay attention to.
Things to consider before buying a car roof rack
Let's proceed with order by asking ourselves some simple questions that will help us understand which car roof rack is right for us.
Does this roof rack fit my car?
While most car roof rack systems have some modular components, the year, make, and model of your vehicle will determine your specific options, so before you research and purchase, make sure you have this data at your fingertips, whether it be purchases from retailers or online purchases.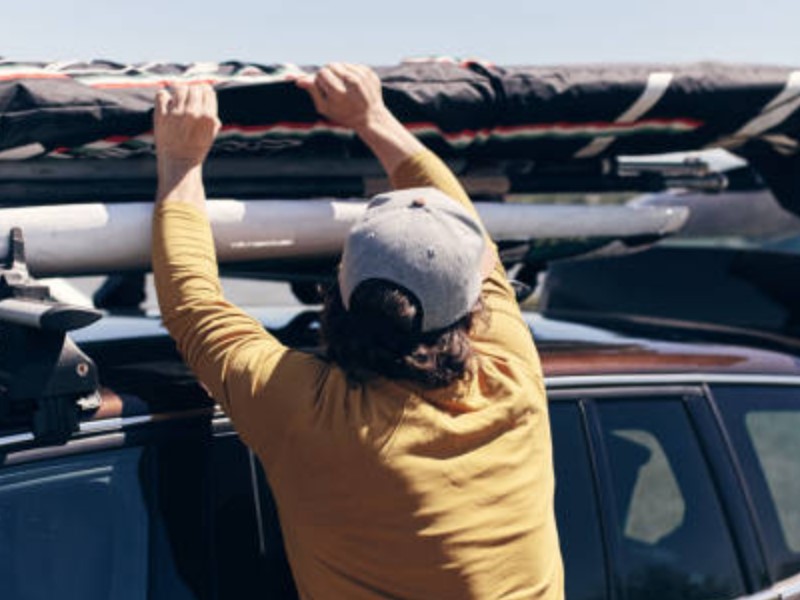 How much could the car roof rack cost?
Price is usually the most important factor for everyone. In fact, depending on the model of car roof rack you choose, the expense will not be small, quite the contrary. However, you can choose to evaluate the guaranteed second-hand option (you will never believe it but there are really great deals both online and from many retailers).
What do I want to carry in my car roof rack?
People usually buy a car roof rack because they want to put some specific mounts on it: bike racks, kayak racks, cargo boxes, etc. Or they already have some roof mounts. In case you already have supports such as specific bars know that it is easier and cheaper to stay within the same brand when buying a car roof rack and its roof rack mounts.
While some products are compatible with a range of crossbar types, others require adapters which must be purchased separately or will not work at all with some crossbar types. Think about what you want to do with your roof rack and whether a specific brand is best suited for the type of equipment you want to mount on it.
What influences the most on the choice of the car roof rack?
Everyone has personal preferences, right? You may prefer round or square crosspieces, lower bars and a particular color. The important thing is that even when we consider aesthetics, we also pay attention to the technical specifications. Let's see which ones.
Main Parts of a Car Roof Rack
Towers / feet
The main (and usually the most expensive) part of a roof rack is the tower / foot set. These bear the weight of everything on the roof and are installed in the most stable points of a vehicle's roof. Towers usually have a locking system so that no one can remove the roof rack (many towers have lock cores and keys sold separately for added security).
Adapters for Mounting Components
The towers themselves are generally quite generic. To actually mount the towers on the car, you will need a specific mounting kit for the vehicle. These are designed by manufacturers to fit a specific vehicle or range of vehicles.
The mounting kits for car roof racks generally consist of:
Clips / Clamps
This is the piece that connects the tower to the roof line, rail, or other roof mount systems.
Bottom Pads
Are the rubber bases that are located between the roof and the tower. They provide stability and prevent damage to the vehicle roof.
Cross bars
Usually two bars spanning the width of the vehicle roof, onto which activity-specific racks are then mounted; be it ski racks, bike racks, cargo boxes, kayak racks, etc. The cross bars support the weight of all the equipment that is added to the roof and transfer the weight to the towers / feet. The main types of sleepers include.
In some cases your car roof racks will be equipped with the so-called "all-in-one packages"
In fact, some manufacturers produce integrated cross bars + roof racks for towers. All this requires a specific mounting kit. They are usually simple to install and very durable, but can sometimes have a more limited range of vehicles that they can be used on.
In general, you may still have some doubts regarding the car roof racks but let's say that, once you have considered what has been said in this article, you should have all clear ideas to proceed with the purchases.
From ther same Category: